Apple, Olive and Pine Class
Miss Diack, Miss Corness, Miss Ejiaku, Mrs Rooney and Miss Beard
Time for lunch in the Dinner Hall!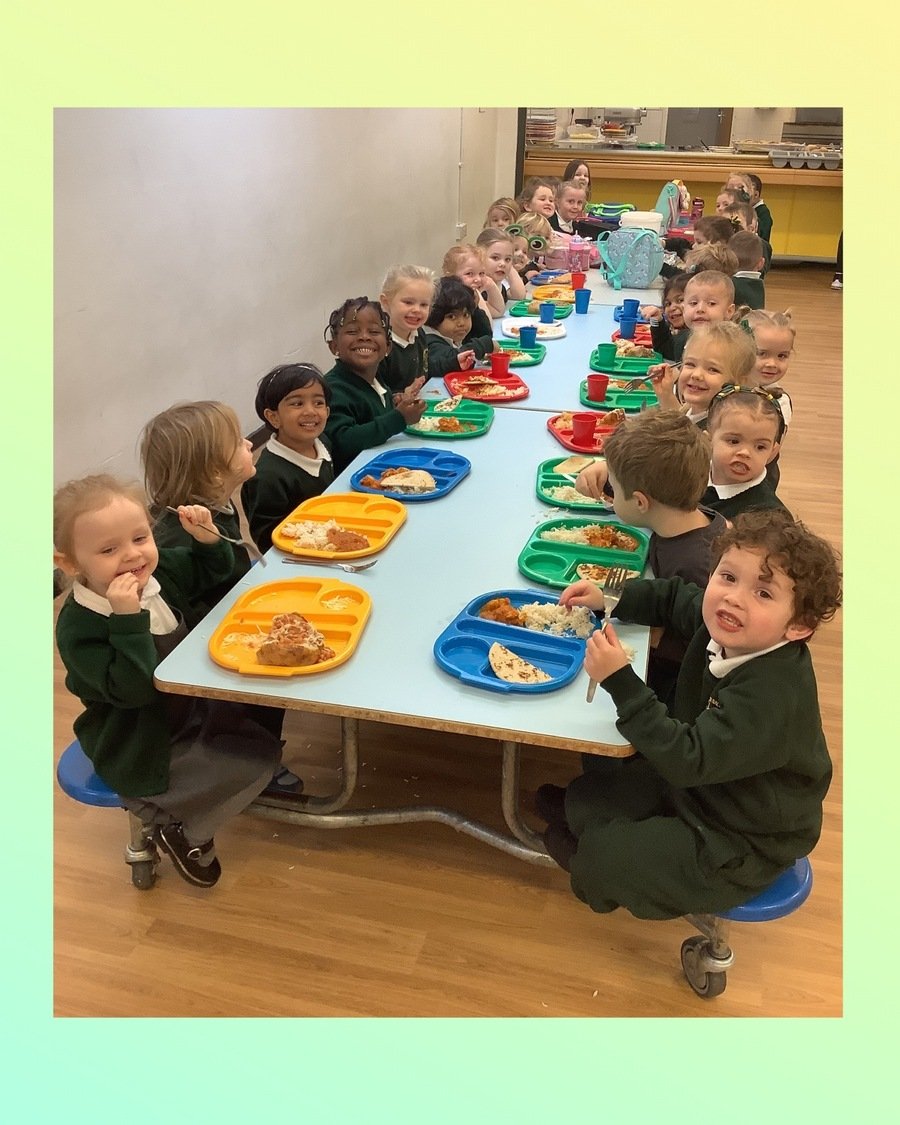 Children in Need - Pudsey day
Bonfire Night and Diwali Celebrations
The Gruffalo
"A Gruffalo? What's a Gruffalo?"
"A Gruffalo! Why, didn't you know?"
We really enjoyed joining in with the story this week. We went on our own walk in our outside area to find the Gruffalo! We came up with the ingredients we needed to make a Gruffalo Crumble - sweets, chocolate, crisps, biscuits and jelly! We had so much fun crunching, squishing and mixing our crumble together! We decided that this crumble was not very healthy so we needed to make a healthier crumble. we decided to make an apple crumble - this was delicious!


A New Baby on The Way
We welcomed Dolly's Mum into school to share her Good News of a new baby on the way. Dolly was so proud and excited to talk about the arrival of her new baby brother. We were all in awe and amazement as Dolly and her Mum talked about her bump and shared some of the special items they need for the arrival. We all found it so fascinating how we start off in the world so small!
Traditional Tale Workshop
We have been very lucky to welcome Kingsley & Co Bookshop in to do a Traditional Tale Workshop with us to share 'Little Red Riding Hood', 'The Three Billy Goats Gruff' and 'The Three Little Pigs'. The workshop involved listening to stories being retold with various drama activities. We created our own vocal effects to set the scene and used puppets and other props! Between each traditional tale we worked together to complete activities such as building a new house for the Three Little Pigs. We all got to take a wonderful story book home with us to share and keep.
Outdoors
Rain or shine we make sure we get outside in Nursery. It is all part of our learning through play! Check out what we have been up to so far!
5 Currant Buns
One of our 'Rhymes of the Week' was 5 Currant Buns. We enjoyed signing this rhyme so much that we made our own currant buns. We had great fun baking and look forward to following a lot more recipes in the future! The best part had to be tasting them - the currant buns were so yummy we wanted more!
PE sessions
The children have been having lots of fun going into the hall for PE. We have been engaging in structured movement through the topic of 'fantasy and adventure'. We have been spending time learning how to find a space, freezing on command and working individually, with a partner and in a group. We have developed our movement skills such as running, jumping and skipping. So far, we have pretended to be Dragons, Unicorns, Fairies, Pirates, Wizards and Monsters!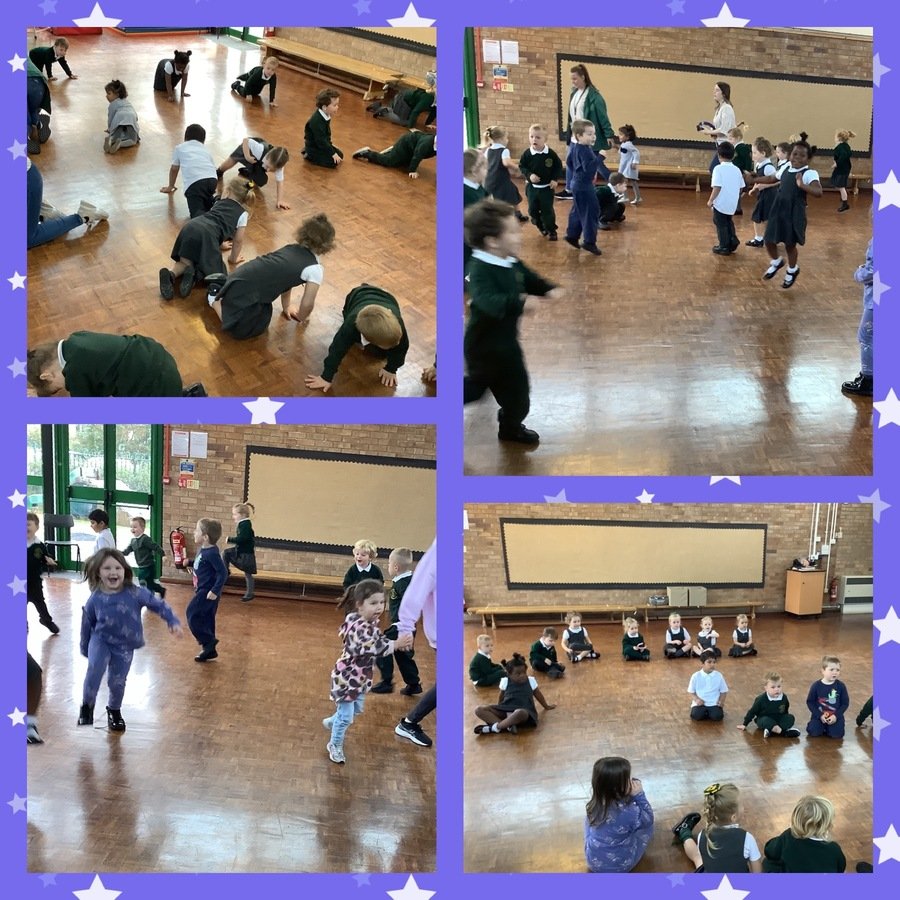 All Are Welcome - What I like About Me
After reading our key texts, we used mirrors to look at what we look like. We talked about our eyes, hair, skin colour and other features. We compared how we can sometimes have the same or different features to someone else. We then used paint to create our own self portraits to display in class. We created a body outline to identify the different parts of our body and where they are located.
So Much! - Something Special
We brought in photographs of our family to share during circle time. We talked about who lives in our home, and who is in our family. We talked about how everyone's family is different and special to them. We have been practising passing around photos to look at in a circle, and taking special care of them.
Spot Goes to School - Things I Like
After reading 'Spot Goes to School' we shared all of the activities that we have liked doing in school so far. The construction area, play dough are, and of course outside were some of our favourites! We then read 'Things I like' to share our interests outside of school. We enjoyed bringing in and sharing our 'All About Me' bags. These contained 3 special items all about us. It was wonderful getting to know more about each and everyone of you!
Our First Week
We have had so much fun during our first week in Nursery. We have been exploring all of the different areas within our classroom. We have also enjoyed exploring our outside area. We have started to make new friends and have been getting to know all of our new teachers.