Clubs
RECEPTION CLUBS - SPRING TERM
Reception Cookery Club - Week 2
This week we made delicious chocolate crispy cakes! We loved melting the chocolate and having a go at mixing! They were so yummy! :)
Reception Cookery Club - Week 1
This week the children learnt how to cut fruit safely using a knife. We made a delicious fruit salad with mango, pineapple, grapes, bananas and apples! The children thoroughly enjoyed eating their fruit salad!
YEAR 1 CLUBS - SPRING TERM
YEAR 2 CLUBS - SPRING TERM
Ukulele Club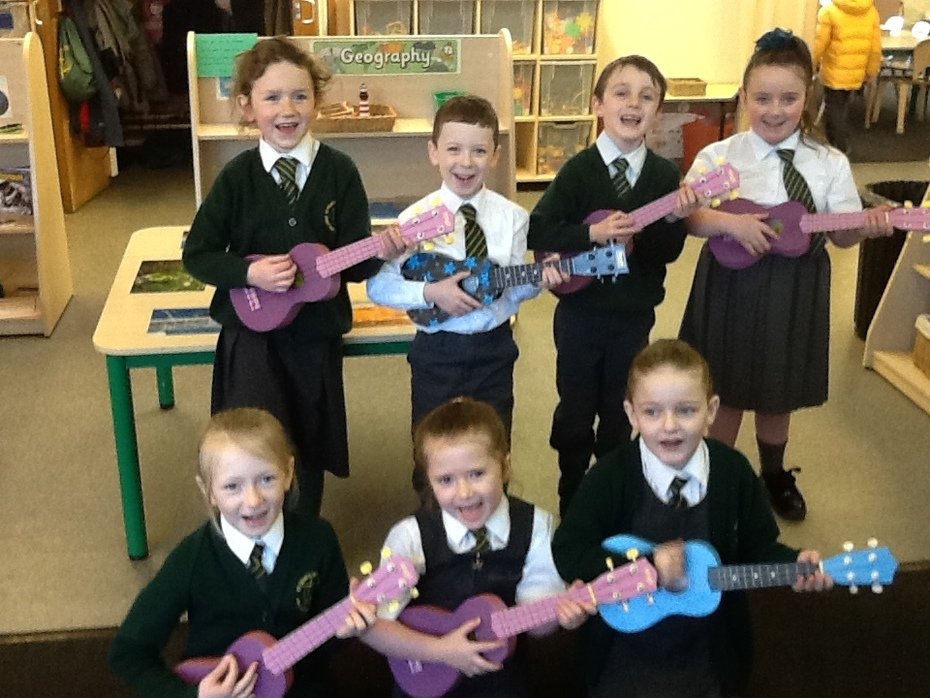 In Year two we have the chance to learn the basic steps of how to play the ukulele. If you look below the lessons are all on our website for our continued practice at home.